How we achieved 500%, 600% and even 800% increases in sales.
Marketing can be expensive and ineffective, but it doesn't have to be. Tried and trusted processes, lead to predictable results and success.
Hi, I'm Robert Kramers
I love helping business owners achieve HUGE growth.
With over 15 years experience working in the trenches of digital marketing, some might say I have an unhealthy obsession…
That, and a love for a good strong coffee, which happens to be an essential ingredient in achieving our success stories. Learn more about how we helped gain 500%, 600% and even 800% increases in sales below.
Interested in knowing if we can help you achieve your business goals? Apply right here for a strategy session.
Talk soon,
Are you ready to see massive growth in your business?
Dear Business Operator,
Are you tired of spending your hard-earned dollars on advertising and marketing campaigns that simply don't work and cost more than they make you? Are inconsistent results crippling your ability to grow consistently?
It's stressful, unproductive and it distracts you from what you do best.
I know because I've been there…
A few years back I ran a web design business, and I had a MASSIVE problem.
A problem that would ensure my business remained small, unprofitable, and provide me more stress than it was worth.
The challenge I had was being able to generate the sales I needed to move from running a part time business to running a full time business.
It was 'feast or famine' for me too.
Meaning I would have some projects and money…for a while
…then no projects and of course, no money.
I had to go out hunting for more work again..
Hunt for work…do the work….hunt for work….do the work.
Leads weren't consistent.
Revenue wasn't consistent.
Honestly, it sucked the life out of me…
…and I almost threw in the towel.
Sadly, I know I'm not alone here.
If your experience is anything like the stories I've heard, it's one of confusion, dissatisfaction, missed growth plans…and stress.
It was clear I needed a way to ensure my leads were consistent and predictable to maintain cash flow and allow me to stay focused on projects and grow my business.
The system behind predictable sales and a 500%, 600% and even 800% increases in sales.
How would it feel if you were able to generate sales in a profitable, predictable, scalable and sustainable way?
Profits would skyrocket…you'd be able to increase staff bonuses (including your own!). And you'd feel confident knowing your business was supported with sustained cash flow. You wouldn't have to spend weekends worrying about work anymore… you'd finally be able to 'switch off' and actually enjoy the fruits of your hard work.
There's good news…
It turned out my website clients had exactly the same problems and needed the same solution I did…
…without going broke in the process.
Through years of website design and, later, online marketing, I mastered a strategy that we now call the PathFinder™ Methodology, that helped us bring qualified customers to our clients' businesses who were 'ready-to-buy'.
© The PathFinder™ Methodology.
It's a proven strategy that holds the key to the 500%, 600%, 700% and even 800% increases in sales many of our clients have been able to achieve (see below for the results).
Most importantly it addressed a root cause of failure that many other unsustainable marketing campaigns don't:
Customers (acquired through this strategy) convert at a rate of up to 16.4% vs 1.7% from other traditional marketing methods.
How?
It's because this marketing strategy allows us to focus a section of the market that is actually ready to make buying decisions.
You see, most marketing, including TV, Radio, print media and even many forms of digital marketing shouts at dis-interested audiences, making it unprofitable, unsustainable and unscalable.
Our PathFinder™ Methodology helps to find, engage and convert wallet-out, ready-to-buy customers, sustainably and predictably, month to month.
But will this really work for your business?
Here is what some customers have said:
"Found has helped us improve targeted traffic to our website and increase conversion rates. This has resulted in an increase in online sales by over 500%.

Ian Gleghorn

Director - GoVitalize
"Found has been instrumental in helping us increase targeted search engine traffic. This has seen our sales growth exceed 700% in the last year.

Conrad Cranfield

MD - Nature Shop
"Found has helped us increase revenue from sales by well over 100%.

Lisa Ebbing

Director - Hotmilk Lingerie
"Found helped us with sustained growth in a very competitive market, managing to get us into the top 3 organic Google positions.

Chris Cameron

CMO - NZ Tax Refunds
We have also been able help clients:
Increase revenues by more than $1m
Increase online generated sales by 863%
Improve qualified search engine website traffic by 1131%
Rank their website in the top 3 positions in Google for highly competitive search phrases.
Learn more about how we deliver these results for our clients.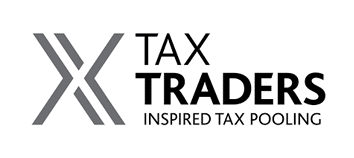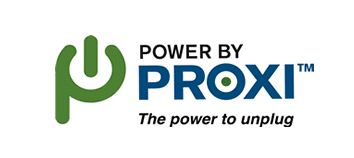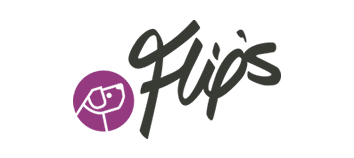 Meet the team behind our clients' successes.
Jamie Dalzell
Search Marketing Specialist
Emily Bodman
Content Marketing Specialist
Cindy Huysmans
Office Manager
Robert Kramers
Founder & SEO Strategist
If you're…
Looking for a sustainable method to generate leads and sales to grow your business.
You have a proven product or service you're currently already selling.
You're unhappy with the results of existing marketing or want to increase the number of leads and sales your marketing spend generates.
You don't have the time or resources to execute marketing for your business yourself.
… and you've decided it's time you cut down on the stress, uncertainty, and find a path to sustainable growth for your business.
Then you are in the right place.
Right now we have a few spots available to help more of our dream clients. However, this offer won't suit everyone or every business.
We only work with businesses we feel we can genuinely help.
If we believe you are a good fit for what we offer, we will provide some great insights about your market and opportunity (along with a customised proposal). Apply for a free strategy session below for more detail.
BOOK A FREE STRATEGY SESSION
Robert Kramers, Director.
Found – Digital Search Specialists