Found's methodology to sustainable lead generation has gained us the trust of numerous New Zealand and off shore based companies.
Clients we've partnered with include NZCU Baywide, NZ Tax Refunds, Huffer, PowerbyProxi (recently bought by Apple inc.) Grand Chancellor Hotels (APAC) and online retailer Nature Shop, awarded the Deloitte Fast50 for New Zealand's fastest growing retailer and exporter.
Get in touch with us today
Significant lead generation resulting in improved ROI
"NZCU Baywide have been using Robert and the team at Found for a number of years. Since coming on board then developing & implementing our SEO strategy, we have seen a significant lift in our search position (from the depths of page 6 to rank at the top #1 to 3 for key terms in a very competitive market). Found know their stuff. Organic search is now a significant lead generator for us which ultimately has improved our ROI. If you're looking for results from a team who specialise in digital search and content creation, Found are your go-to.

Andrew Quayle

GM – NZCU Baywide
Monthly revenue from online sales grow by well over 100%
"Found has been managing our SEO and Adwords strategy for the past 24 months. In this time we've seen monthly revenue from sales increase by well over 100%. Aside from their obvious skill they're extremely easy to deal with and they've really gone above to ensure the success of our business. I would highly recommend Robert and his team to any one who depends on their website for their business.

Lisa Ebbing

Director - Hotmilk Lingerie
700% increase in sales in the last year
"Robert of Found has been instrumental in helping Nature Shop gain a huge increase in targeted search engine traffic to our network of websites. This has seen our sales growth exceed 700% in the last year. He helped us to identify terms that would bring highly targeted leads to our websites and implement strategies that have seen us at or near the top in the search engines for all of these targeted phrases. I have absolutely no hesitation in highly recommending Robert and his team at Found.

Conrad Cranfield

MD - Nature Shop
Top 3 Google Ranking for competitive industry
"Robert and Found have been fantastic at developing our SEO and providing us with sustained growth in a very competitive market, managing to get us into the top 3 Google positions for our industry. We found Robert to be highly professional and great to deal with. The team challenged us when necessary and displayed a great knowledge of SEO in general.

Chris Cameron

CMO - NZ Tax Refunds
1000% increase in visitor traffic from Google
"Found has been instrumental in growing our overall search traffic attracting more quantifiable prospects. Found helped us attain (and maintain) #1 rankings for all our key search terms. Over the two years of working with Found, we have seen a 1,000% increase in search traffic and new visitors to our website. This has helped increase direct sales for the business, and also helped initiate several key strategic partnerships.

WIlliam Pryde

Marketing Manager - PowerbyProxi
Monthly revenue increase of 500% in 12 months
"Found have helped us by improving targeted traffic and increasing the conversion rates of our website. This has resulted in an overall increase in online sales by over 300% in just 6 months and more than 500% in 12 months. The team at Found were great to work with and were in constant communication throughout the process, I would highly recommend Robert and his team at Found.

Ian Gleghorn

Director - GoVitalize
80% increase in traffic, significant increase in enquiry levels
"Within 6 months of working with Found we'd seen a 80% increase in targeted traffic to our website and levels of enquiry has lifted. We were staggered to see these quick results. Since then we've seen solid and consistent improvements as we started casting our net wider. The combination of content, web tuning and white papers has been a real winner for us, and it was all driven by Found.

Jamie Lunam

GM - Jenkins Freshpac Systems
30% increase in turnover last year
"The team at Found have made a huge difference to our online presence. We never had much traffic to our site until Found took over SEO and content marketing management. We now get regular web enquiries and our turnover has grown by 30% over the last year. A fantastic result!

Bram DeVoogd

Director - Electronic Partners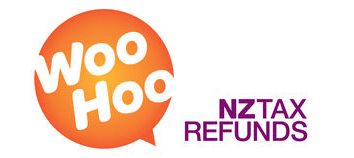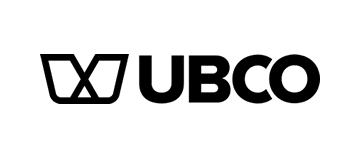 Let's Grow Your Business!
Fill in your details to book a free discovery session.
"Found has been managing our digital search strategy for the past 24 months. In this time we've seen monthly revenue from sales increase by well over 100%

Lisa Ebbing, Director - Hotmilk Lingerie